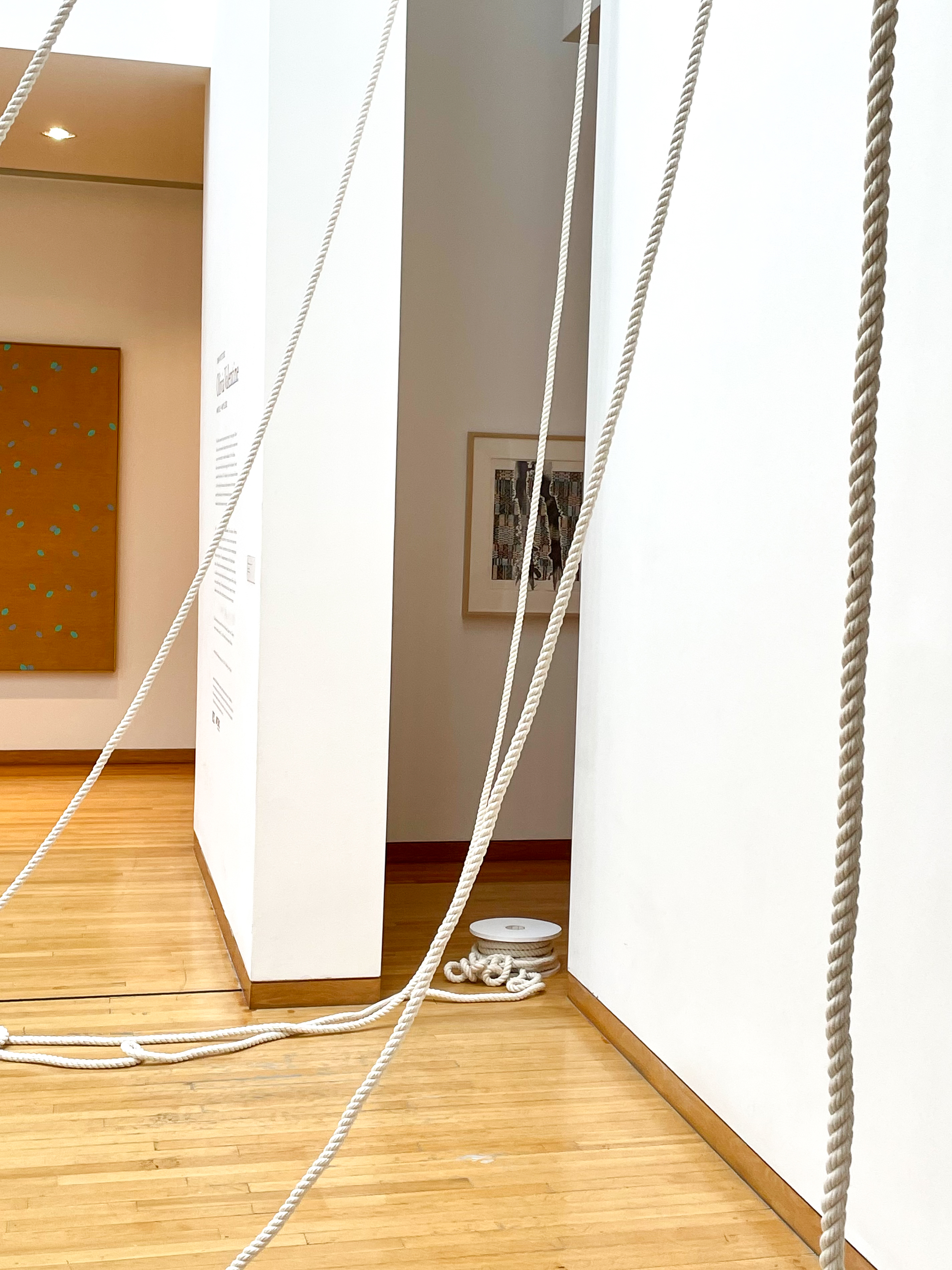 Mediate/Equivocate is a site-specific installation made of rope at the Des Moines Art Center as part of Iowa Artists 2021: Olivia Valentine. This installation spans the three story atrium and the adjoining galleries in the wing of the museum designed by Richard Meier in 1986.

This work is supported by the Des Moines Art Center, The Center for Excellence in the Arts and Humanities at the Iowa State University and the Iowa Arts Council.

Also seen in these images are works by Tony Cragg, Fred Wilson, Luis Gispert, Glenn Brown, John Chamberlain, Larry Poons, and Brice Marden (listed in order of appearence). Additionally drawings from the series Interruptions are installed throughout the galleries.